Tips For Getting The Right Engagement Ring Size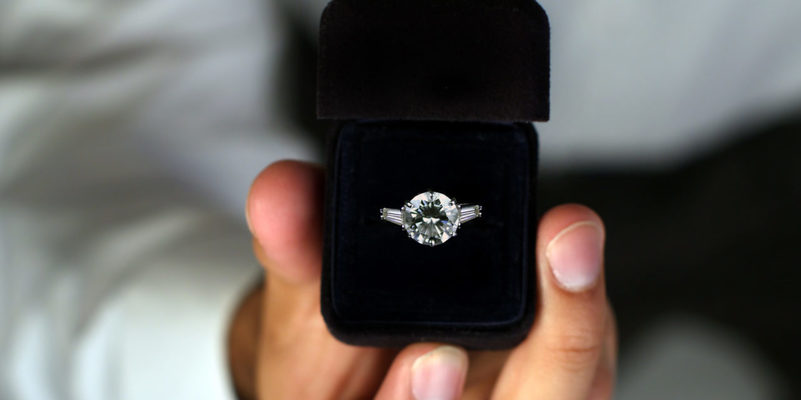 You may have realized that she is already "the one". Perhaps, you are now looking for an engagement ring. When you're searching for the perfect engagement ring, there are certain factors that can affect the choices you make. You also have to make sure that the engagement ring will fit on her finger.
In this article, we provide you with tips on how you can ensure that you choose a ring that will perfectly fit on her finger. Take note of the following ways:
You can tell her that you're helping a friend.

Tell her a story. Make it more convincing by having one of your friends to text you that he needs help in choosing an engagement ring size. Take your girlfriend to a jewellery shop and have her pick a ring of her size. If you've convinced her about the story, this strategy could work out well.
Never choose a larger ring size.

Others choose a large ring on purpose so that it will surely fit by the time they propose. But, you should not do the same thing. It's okay to choose engagement rings that are half a size smaller. It will always fit but will just be too snug. This is much better than a large ring which might fall off from her finger. Aside from that, it is also easier to resize a ring up.
Do not use a string.

­­­­Other men use a string and tie it around their loved one's finger while she's sleeping. This can be a good method but it is not recommended. If you tie it too loose or too fit, it can affect the size of the ring. You might end up getting the incorrect size.
When you're purchasing an engagement ring, make sure you choose a reliable jeweller just like the Diamond Jewellery Studio. Check out their collection of engagement rings and all other handmade jewellery.